The Warsaw real property market, which is experiencing a dynamic development, abhors a vacuum.  Most recently, another important transaction in this market segment has taken place. Property fund REICO acquired the Proximo II office building, with the TPA Poland's team acting as an advisor to the transaction.
This is yet another contribution to our transaction advisory portfolio. On the Polish market alone, we advise in a few to several dozen projects of this type annually. We are happy that while working for REICO again we could share our knowledge, and also that REICO decided to acquire the entire Proximo building complex.
said Małgorzata Dankowska, Partner of TPA Poland's Tax Department and Head of the Real Estate Advisory Department.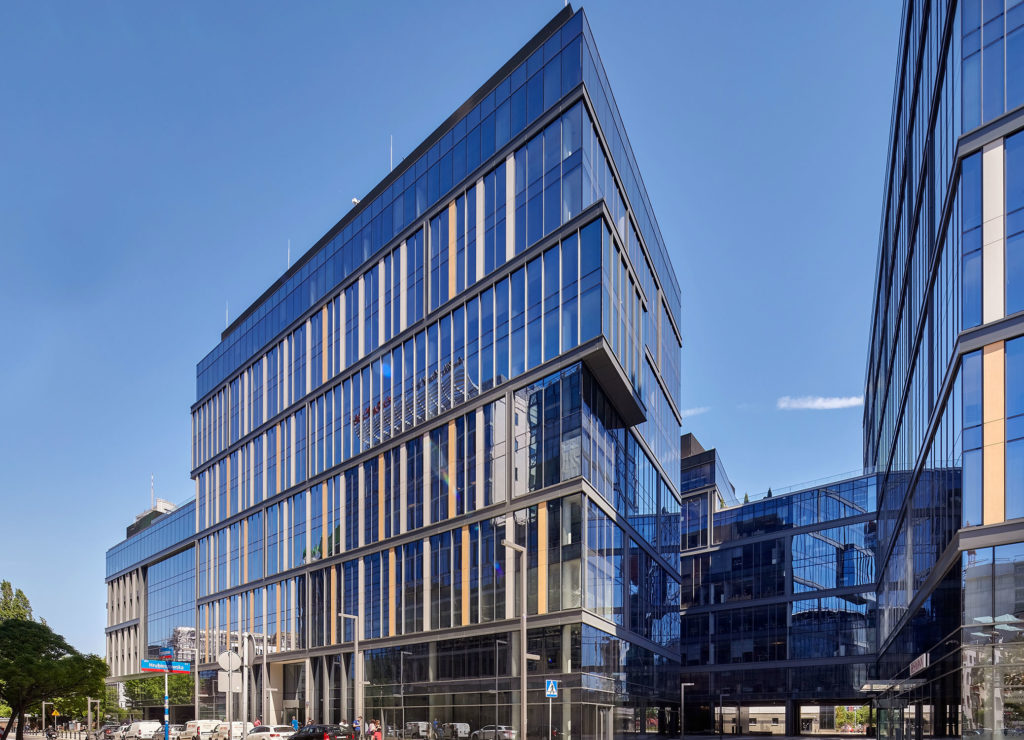 While participating in the acquisition of the Proximo II office building, the TPA Team executed  tax and financial due diligence, secured the transaction from tax perspective, executed price calculation and also provided comprehensive transactional support going beyond the tax and financial advisory, which facilitated efficient closing of the transaction.
The Proximo II office building, which is situated in Warsaw at ul. Przyokopowa 26, close to underground metro station Rondo Daszyńskiego, makes up the second part of the Proximo office building complex. This is a prestigious location in the business downtown quarter of the capital city of Poland. Its construction started in June 2016 and was completed in March this year. The building comprises 650 sq. m. of commercial space and over 19 thousand square meters of office space on 11 storeys. The underground car park can fit 206 cars. Over 600 square meters of terraces which will be accessible for the tenants only is yet another asset of this reputable location.
It should also be mentioned that Proximo is an "A" class office building, which means that its was built with the use of the latest materials and energy-saving and efficient systems and installations. The office premises offer high-standard comfortable working conditions.
The reception area and the interior were designed by worldwide-recognized Italian architectural design studio Pininfarina. Currently, the major tenants are Accenture and EY Global Delivery Services Poland.
The investor for the project was Hines Polska, with Hochtief Polska of Warsaw acting as the general contractor. The architectural design was prepared by the Rolfe Judd Polska studio based in Katowice.
The REICO fund acquired the building from Hines for EUR 77.3 Mio.
Prague-based investment fund REICO investiční společnost České spořitelny, a.s. (REICO IS ČS) was established in 2006. The fund primarily deals in managing open-ended property funds. REICO manages a fund that holds, in its portfolio, several corporate vehicles (SPV), which, in turn, own properties in the Czech Republic and Slovakia. REICO is controlled by Erste Group Bank AG, which, together with its subsidiaries, provide many banking and other financial services to its retail and institutional customers, who primarily come from the Central and Eastern Europe.
It is the third time that REICO has chosen TPA Poland's team as their transaction advisor. Thanks to our cooperation up to now, TPA Poland's experts know very well REICO's expectations, whereby the customer appreciates our high working standards, and this is the key to the successful closings of our property transactions.
said Paulina Nawrat, Manager in the Tax Advisory Division at TPA Poland who is responsible for coordination of transactions.