Commerz Real has purchased two buildings being part of the 'Lixa' office complex currently under construction at Kasprzaka street in Warsaw through its Luxembourg-based company CR Fund Management S.à r.l. for an investor from South Korea. The investor is Hana Financial Investment Co. Ltd, seated in Seoul, South Korea. The seller is a property development company Yareal International; the price remains a secret. Commerz Real based the transaction on the forward purchase structure.
Both buildings should be completed in mid 2020; they will take about 28,700 square meters of leasable space and 410 parking spaces in the underground garage. The 13-storey 'Building A' will offer 22,400 square meters of leasable space while 6-storey 'Building B' will have around 6,365 square meters. The entire complex will total about 65,700 square meters. Building A has already been fully let for ten years to a Polish company belonging to BNP Paribas Bank – BGZ BNP Paribas Bank Poland, which will relocate its headquarters there.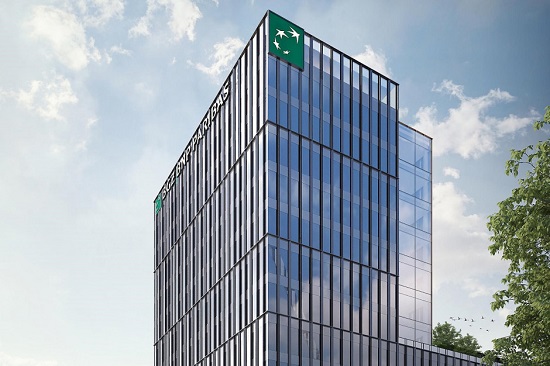 In the case of Building B, Yareal International guarantees the lease term of five years. The project is currently 78% let.  The complex is located in the City Centre West district and is part of the new business center near Daszyńskiego roundabout. It is connected to the public transport system through underground and bus lines. There are many restaurants and stores in the area. In the close vicinity, there is the Dramatic Theatre in Warsaw.
For Commerz Real, the transaction means expansion of its activities in the area of individual transactions outside Europe. There are more deals in the pipeline.
In the future, we would like to turn more to international investors,
said Johannes Anschott, Member of the Board of Commerz Real, responsible for the company's institutional operations. Until now, investments in new institutional funds applied exclusively to Germany based assets or German branches of foreign investors.
We recorded an increased demand for professionally structured investment possibilities in Europe, especially on the part of investors from the Middle East and Asia,
added Anschott.
Legal advisory for Commerz Real was provided by Baker Tilly seated in Poland and Linklaters from Luxembourg, whereas tax advisory  was provided by Crowe in Luxembourg, and by TPA in Poland. Technical due diligence was supported by Arcadis. Transaction processing for Hana Investments was provided by a Korean company Assetmanager Mastern Investment Co. Ltd.
Source: http://www.deal-magazin.com/news/1/81198/Commerz-Real-erwirbt-BNP-Zentrale-in-Warschau